History
From the Founder
In 1981, after spending six years as a high school teacher in Minneapolis, I founded Quicksilver Express Courier. I convinced seven of my friends to quit their jobs and become owner-partners. With limited funds but unlimited vision, we opened July 6, 1982, completing only one delivery our first day.
Since that first delivery, our goal has been to be a leader in the industry. We were the first company to offer 45 minute service. Having drivers in uniforms was a new concept. In 1985 we began installing computers in the cars, another first. By 1986 we had been listed twice in INC Magazine's "Fastest Growing Businesses in the US". We expanded into five other states, and our operations in Minneapolis/St. Paul, Denver, Kansas City, Milwaukee and Phoenix are all ranked among the largest "same day" courier services in their respective cities. Today we employ over 750 people.
Several of the original founders still work at Quicksilver today. Additional owner-partners have been added in key positions in each of our locations. I am still amazed when I think about all the friends and customers that have been part of my life for more than three decades. My sincere appreciation goes out to everyone that helped make Quicksilver what it is today.
Mike Crary, Founder/Board Chairman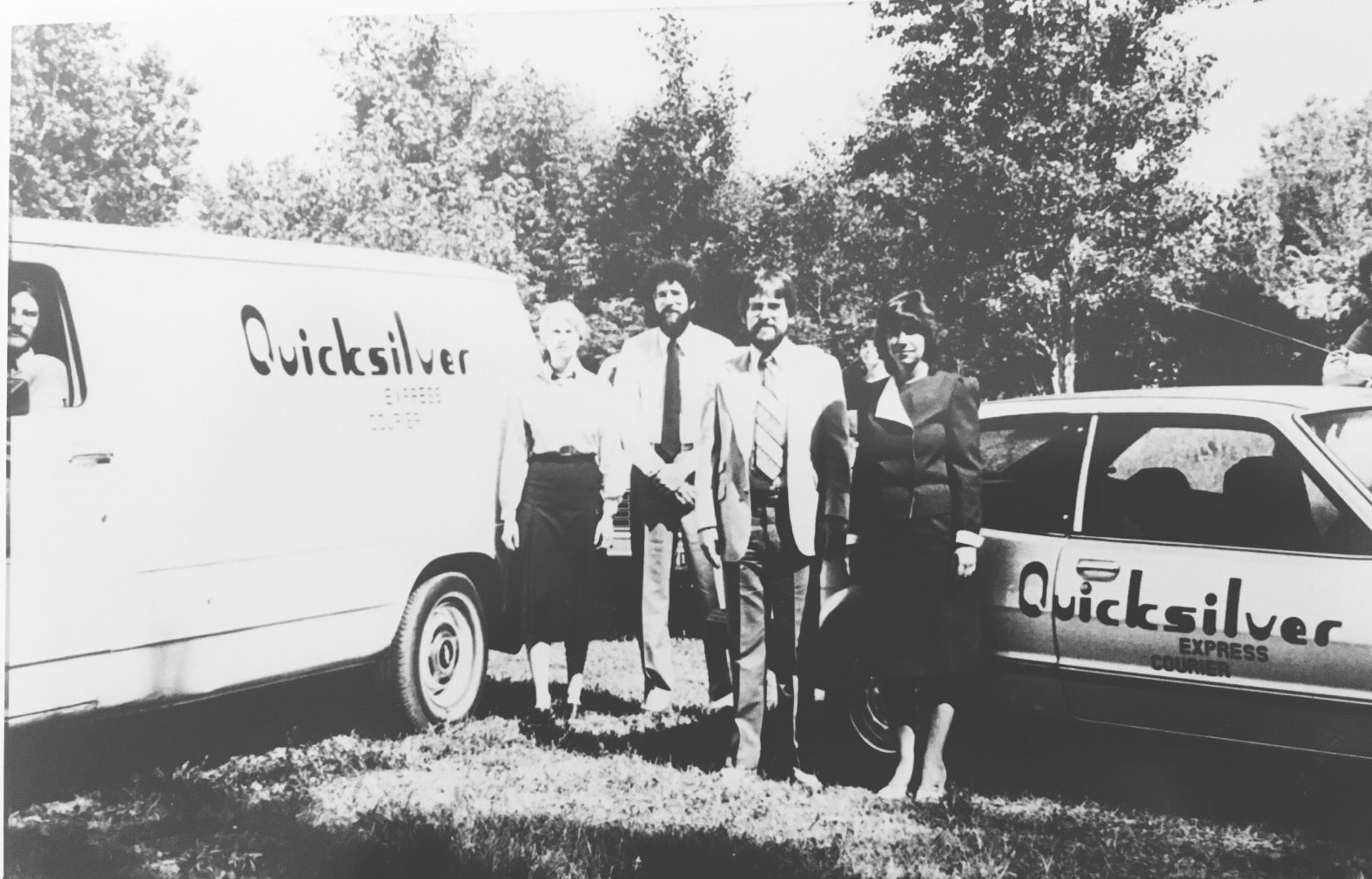 Company Founders
The Quicksilver Advantage
Largest Locally Owned Courier
Employees – Not Independent Contractors
Serving a wide range of industries since 1982
Open 24/7/365
Knowledgeable, friendly and professional employees
Uniformed, ID badges, marked vehicles
No-smoking policy
Online Order Entry
Order tracking is fast, easy, and convenient
Instant order confirmation
Online viewable delivery history and custom invoicing
Technology Advantage
Quicksilver Driver Phone Application
GPS assisted
Real-time communication and tracking
Online order entry and tracking
Captured proof of delivery signature
Delivery completion notification
Electronic reports and invoicing